The Hay family has been brush-making since 1892, when William E. Hay, a man with a knack for innovation, founded the small broom and brush manufacturer S. A. Brush Co. Ltd in Australia. In 1983, Donald Hay, William's grandson, took four brush-making machines from the family business and started his own operation in Hong Kong and Mainland China. The Hay family has relationships with European brush making companies lasting over 75 years.
Today, Hayco supplies the world's most recognizable brush products. We bolster our high-speed bristling capabilities and output volume with strict product validation and testing, and we continually invest in the latest equipment from Germany and Italy.
 
Every year, Hayco supplies and ships over 24 million household brushes, 20 million power toothbrushes, and 22 million beauty-care brushes around the world.
We produce:  
Household brushes
Automotive brushes
Hardware and industrial brushes
Window-washing brushes
Floor sweepers
Toothbrushes and beauty brushes
Ultrasonic welding front and rear housing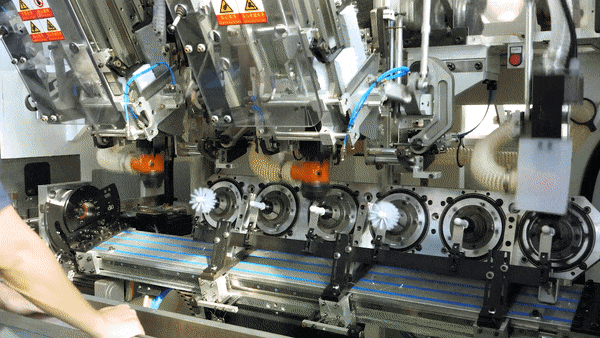 An automatic brush-tufting machine at work. We use Borghi and Zahoransky machines to produce our household brushes.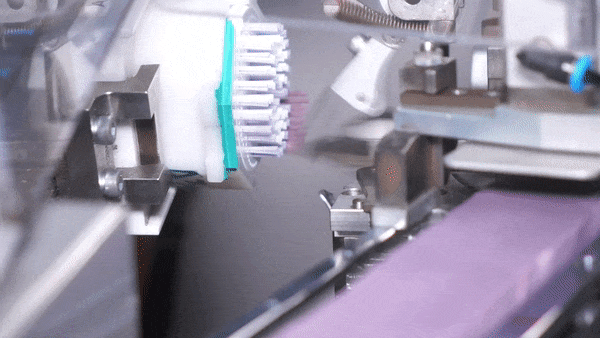 An automatic trimming machine in action. We use a Zahoransky machine for our facial brushes and most of our Toothbrushes.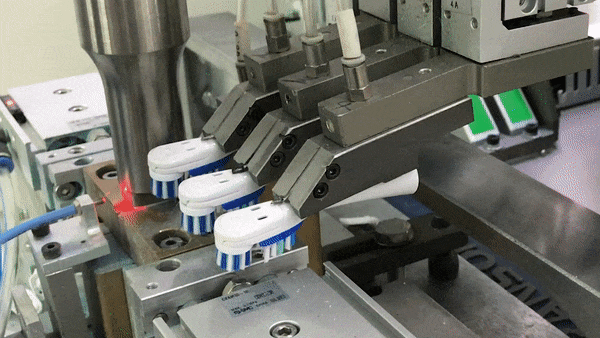 Ultrasonic welding front and rear housing