Building on our legacy in brush manufacturing, we have been designing and producing premium power toothbrushes for leading oral-care brands in North America and Europe for over 15 years. Recently, we've started developing devices for the rapidly growing Asia-Pacific market.

Oral care is a growth segment for Hayco, one we're well placed to take advantage of due to our core competencies in tufting, molding, and electronic and mechanical assemblies, as well as our highly sophisticated testing capabilities. Electric toothbrushes are a 'Class 1' medical device, so we have developed the quality and FDA-compliance systems needed for medical-device production.
The Zahoransky Z.ORCA toothbrush-tufting machine is an indispensable part of our production process. It's a true all-rounder, providing tufting, trimming and end-rounding. It produces up to 30 toothbrushes every minute and performs with precision in minimal spaces. A rotating turret allows for complex hole field geometries, with a rotation of +/- 90° that makes different anchor/tuft positions possible. The machine, which offers CNC control by touch screen, can process various filaments (including tapered filaments) and can combine up to three different filament colours.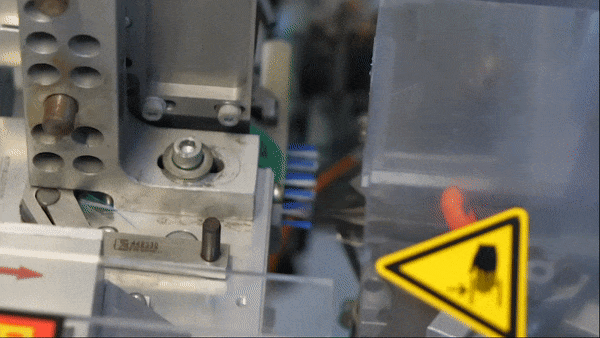 Automated toothbrush tufting and trimming.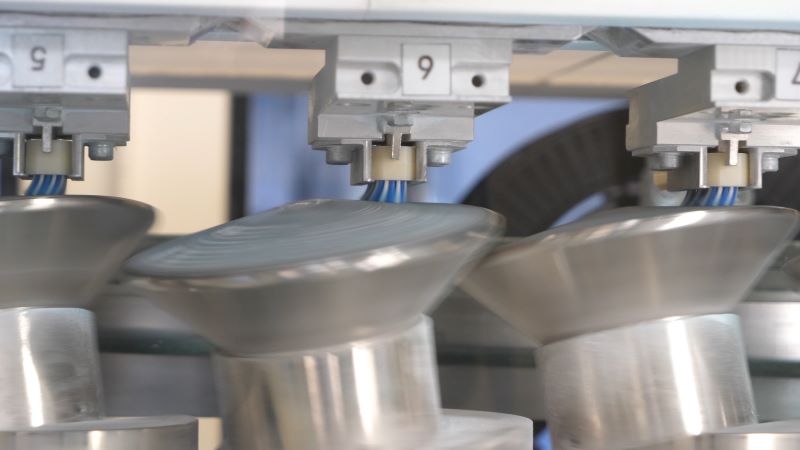 Bristle end-rounding for toothbrushes.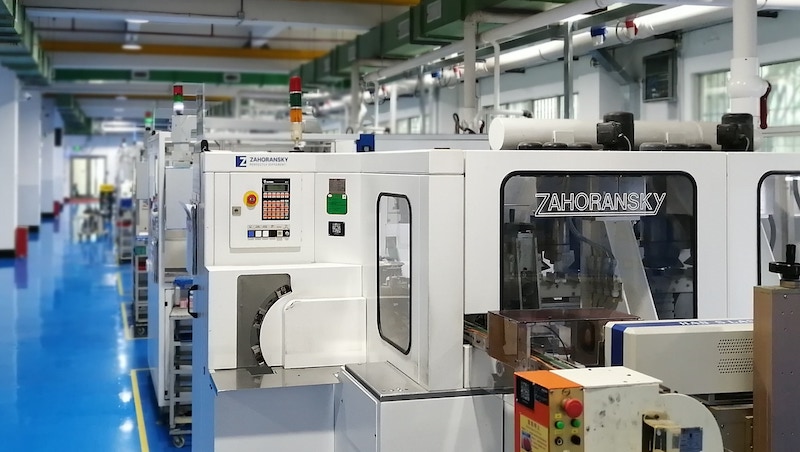 Zahoransky automated brush making machine.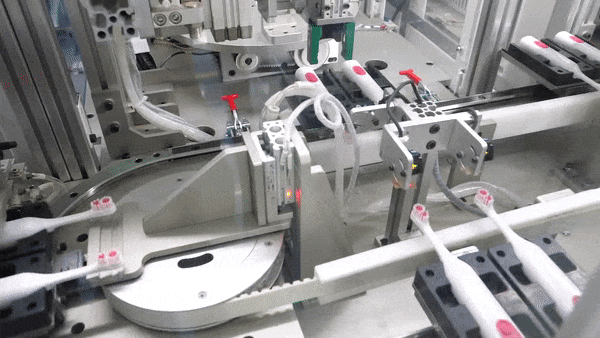 Automated assembly of electric toothbrush.